BetterCounterMats.com offers a full range of counter top display products and accessories. Using custom counter top displays, custom imprinted literature holders, floor graphics, and window clings, combined with our durable high-quality counter mats, you cant turn your counter top into an effective marketing tool. Our custom printed mousepads make a great trade-show or direct-mail promotion.
Point-Of-Purchase Countertop Display Accessories
Counter Top Displays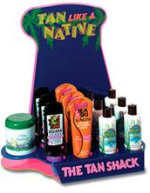 Double your ad impact by combining our durable counter mats with an exceptional, eye-catching counter top display. Displays are custom designed to meet your exact size, shape, and color specifications. Eye-catching merchandising displays are the backbone of a good retail marketing campaign. Innovative and well-designed point-of-purchase displays from BetterCountermats.com can dramatically increase your odds for sales success in today's competitive marketplace.

Register Toppers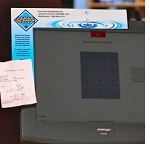 Whether you need eye-catching marketing displays or functional and informative register signs, our Cash Register Topper Displays are custom designed to meet your exact size, shape, and color specifications. We offer design, engineering and prototyping on all types of custom displays. Pinless note holders and write-on/wipe-off surface options available.

Literature Holders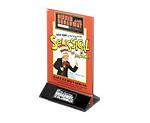 Literature holders are the next best thing to a handshake with your customers. Our attractive display stands can be custom printed with your company logo. A large variety of stock designs are available.

Quicklook Organizer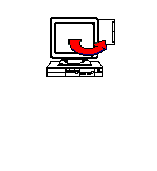 Don't Just Display It, Organize It! The Quicklook Organizer is a convenient way to display essential information on cash registers and computer monitors. Put an end to unsightly sticky notes, tacky messages, and space consuming table displays. Keep essential reference information at your fingertips in one convenient location.

Floor Mats & Graphics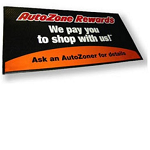 Floor Mats & Graphics greet your customers as soon as they enter the door, and leave a lasting impression when they leave. Floor Mats are available in Flocked, Nylon Dye, Dye Sublimation, and Embossed PVC, and hard molded vinyl.

Window Clings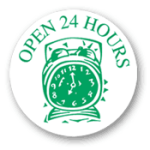 Window Clings make a great first impression and impact your customers before they enter the door. BetterCounterMats.com offers both lo-tac adhesive and static-cling versions.

Mouse Pads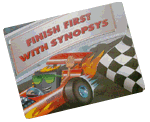 Why Advertise on Mousepads? Because your advertising is always on, 24/7, right at the point of user access to the computer and the Internet, at just the right time for them to make online purchases. Put your message where it will get a response. No other advertising medium can get your ad as close to your target audience.