ClearMat™ Desk Pad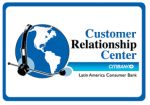 There is a CLEAR difference with our new ClearMat™ Translucent Countermats and Deskpads. This unique material allows you to see the desk top right through the mat! Makes great eye-catching ad space for your company's logo. A tough vinyl surface and textured skid-resistant back provide the perfect combination. Seeing is believing! Very durable water-resistant material. Perfect for point-of-purchase advertising in convenience stores, retail stores, restaurants, hardware store, auto parts stores, or anywhere countertop space is available.
Surface Options: Clear Vinyl
Base Options: 1/32" Thin Vinyl
Size Options: 10"x15" - 11"x17" - 12"x18" - 16"x21" - 17"x26" - Custom shapes and sizes available.
Product Description:
clear counter mats, transparent hard top countermats, translucent counter mats, see through counter top pad, clear window counter mats, counter top advertising display, credit card mat, clear desk pads, clear top countermats