Counter Top Displays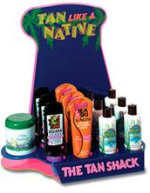 Double your ad impact by combining our durable counter mats with an exceptional, eye-catching counter top display. Displays are custom designed to meet your exact size, shape, and color specifications. Eye-catching merchandising displays are the backbone of a good retail marketing campaign. Innovative and well-designed point-of-purchase displays from BetterCountermats.com can dramatically increase your odds for sales success in today's competitive marketplace. We offer design, engineering and prototyping on all types of custom displays.
Surface Options: Custom
Base Options: Custom
Size Options: Custom

<
Literature Holders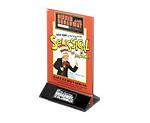 Literature holders are the next best thing to a handshake with your customers. Our attractive display stands can be custom printed with your company logo. A large variety of stock designs are available.
Surface Options: Custom
Base Options: Custom
Size Options: Custom
&nbsp