Economy Hard Top Countermats
Economy Matte Surface Countermat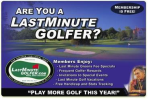 Our Economy Matte Surface has the look and feel of our Hard Vinyl Surface Mat. Both use rigid vinyl creating an exceptional counter top surface. The major difference with the Economy Matte Surface pads is that your artwork is custom printed on paper, then laminated between the 10 mil. hard vinyl surface and the base material. The hard vinyl surface protects the artwork and allows the colors to "Pop!" for eye-catching appeal.
Surface Options: Economy Matte Textured Vinyl
Base Options: 1/8" Heavy Duty Rubber - 1/16" Heavy Duty Rubber - 1/32" Thin Vinyl - 1/32" Adhesive Base
Size Options: 10"x15" - 11"x17" - 12"x18" - 16"x21" - 17"x26" - Custom shapes and sizes available.

Product Description:
Economy Counter Mat, Budget Laminated Counter Mats, Economy Cloth Dye Sublimation Counter mats, Plastic Laminated Counter Mats, Cloth Dye Sublimation Counter Mat, Budget Retail Store Signage