Magnetic Counter Mats
Interchangeable Magnetic Window Countermats
Our versatile interchangeable magnetic countermats will keep your important information viewable, organized, and safe from daily elements that could be damaging...one organizer does it all. Subsurface printing ensures your image will remain vibrant and untarnished, while our unique magnetic-frame construction keeps contents clean and in place. Available in See-Thru and Slide-Thru Window versions.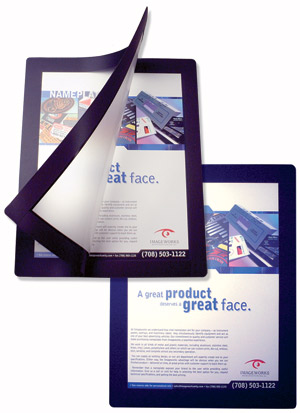 Counter Mats - Great quality and durability for your Point-of-Purchase needs!
A special scratch resistant surface provides great durability to extend the life of your Point-of-Purchase countermat investment. Your design is permanently printed to the underside of the surface to keep your message from fading and a natural rubber base is utilized for non-slip performance. With our customizing abilities, you have the freedom of creating an amazing advertising medium with brilliant full color process. We can create any size or shape to meet your needs!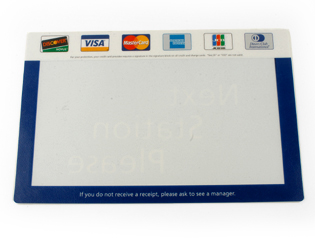 Magnetic Counter Mats
CALL FOR A CUSTOM QUOTE
Custom Sizes Available