Cash Register Toppers
Register Toppers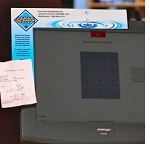 Double your ad impact by combining our durable counter mats with an exceptional, eye-catching Cash Register Topper. Displays are custom designed to meet your exact size, shape, and color specifications. Eye-catching merchandising displays are the backbone of a good retail marketing campaign. Innovative and well-designed point-of-purchase displays from BetterCountermats.com can dramatically increase your odds for sales success in today's competitive marketplace. We offer design, engineering and prototyping on all types of custom displays. Pinless note holders and write-on/wipe-off surface options available.
&nbsp
Surface Options: Custom
Base Options: Custom
Size Options: Custom
P.O.P. Register Marquees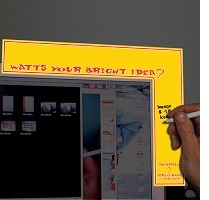 KM-G (spot color) and KM-G54 (FULL Color) offers a pinless bulletin board right at your computer. L-shaped to accomodate computer monitors, filing cabinets, cash registers etc.
KM-R5 (spot color) and KM-R54(FULL Color) Provides a place to write notes, reminders, phone numbers or names. Your client's logo and message will have front and center placement seen daily!
KM-P5 (spot color) and KM-P54 (FULL Color) for promotion only 20 mil premium plastic universal "L" shape.
&nbsp
Surface Options: Custom
Base Options: Custom
Size Options: Custom

For discount pricing, contact us via email at sales@bettercountermats.com
Home | Get Samples | Order Now | Contact Us