Slide-Thru™ Insert Countermat
Slide-Thru™ Countermat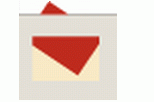 Slide-Thru™ Countermats offer the ultimate in flexibility. Sealed on three sides, one edge is left open for insertion of a ad messages, photos, calendar, sales sheet, or other inserts. It is durable, low profile, as well as lightweight. Choose from your choice of rubber, vinyl, or super thin backings. Perfect for any front desk, service counter or retail outlet, these durable Countertop Pads protect the counter surface, drive impulse purchasing decisions, build on existing promotions, and are an effective, inexpensive way to display your marketing message. Protected by a tough, hard-topped, anti-static surface anchored to a non-skid base, your inserted messages can change with ease. The durable Slide-Thru™ Countermat can be used over and over again.
Surface Options: Textured Vinyl
Base Options: 1/8" Heavy Duty Rubber - 1/16" Heavy Duty Rubber - 1/8" Medium Duty Rubber - 1/16" Medium Duty Rubber
Size Options: 10"x15" - 11"x17" - 12"x18" - 16"x21" - 17"x26" - Custom shapes and sizes available.