Vinyl Countermats - Ultra-Thin
Thin Vinyl Counter Mat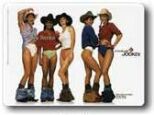 Thin Vinyl Counter Mats offer airtight and waterproof sealed edges thereby providing superior performance on restraurant counters and on bar tops. The extra thin, durable materials are easy to clean. Since your artwork is printed under the clear cover, your message will POP off the counter! Printing "behind the surface", or reverse side of the clear surface, guarantees protection and long-life span of your logo or image. The vinyl surface and non-skid vinyl backing are then welded together with a strong high-frequency process that provides one of the most durable mats in the industry. Different shapes and sizes - sqare, round, oval, rectangular in different sizes, or individual custom shapes.
Surface Options: Textured Vinyl
Base Options: 1/32" Thin Vinyl
Size Options: 10"x15" - 11"x17" - 12"x18" - 16"x21" - 17"x26" - Custom shapes and sizes available.

For discount pricing, contact us via email at sales@bettercountermats.com
Home | Get Samples | Order Now | Contact Us